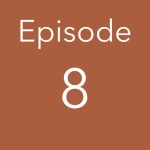 In a current Gartner report it is stated that 80% of all "Future of Work" initiatives fail. These initiatives range from full on integration of a ESN (Enterprise Social Network) to creating a community with a common interest, or simply trying to get employees more involved in the business.
With an appallingly low average employee engagement it is no surprise many companies try and do something to raise this number. After all, an engaged employee will be more productive, will offer solutions (when facing a problem), and be overall more happier.
And the fact that many companies try is good news, it really is, the bad news is that they fail so often. This is detrimental to the effort. People will stop trying, give up, if they bang their heads too often.
Coming up with an idea to enhance the collaborative state of a business is one half of the equation, the other half is all about implementation.
---
Walking the Social Business Walk
Download file | Stitcher | iTunes | Duration: 43:51 | Size: 49 MB
Latest posts by Rogier Noort
(see all)